So, Michael bought Landon some chalk ("Calk" as Landon calls it) yesterday afternoon from the dollar store. He loves to "wite" with pens and we figured he would like to play with chalk. He did, and ended up getting very colorful himself.
Here are a few pictures of Landon, Michael, & Eli: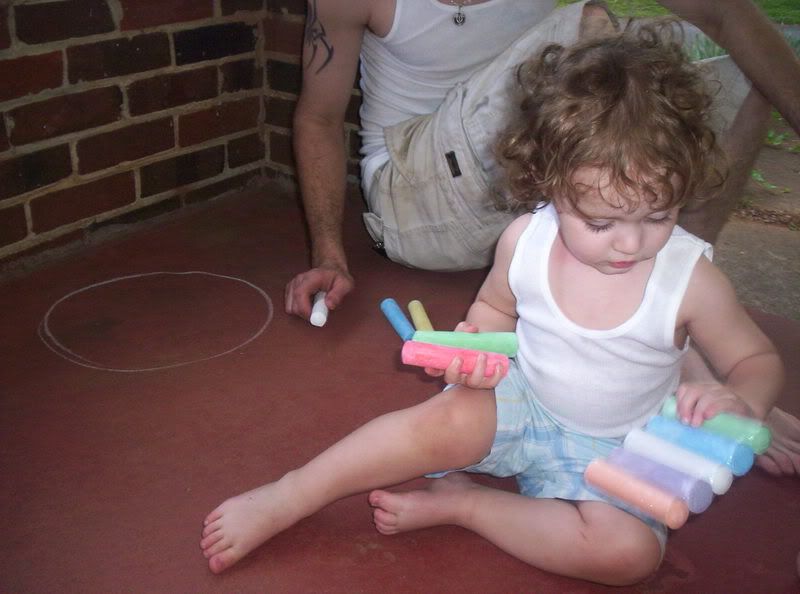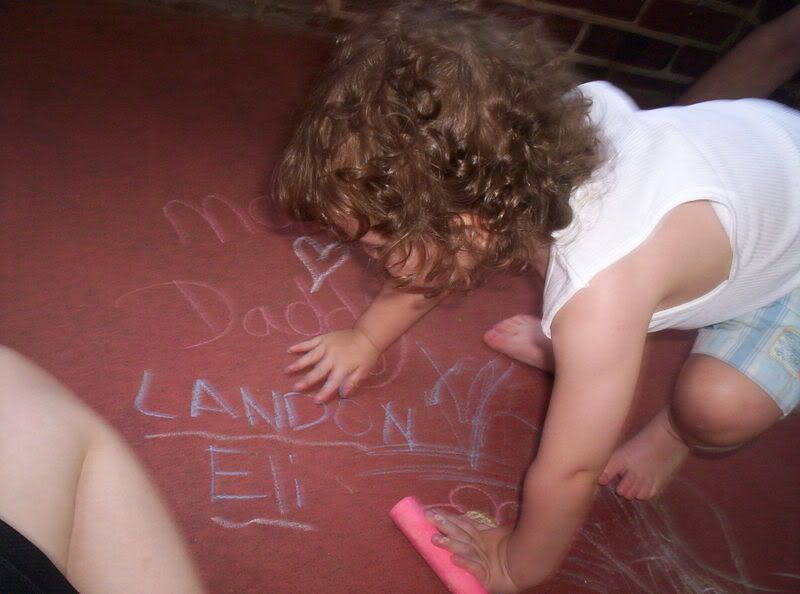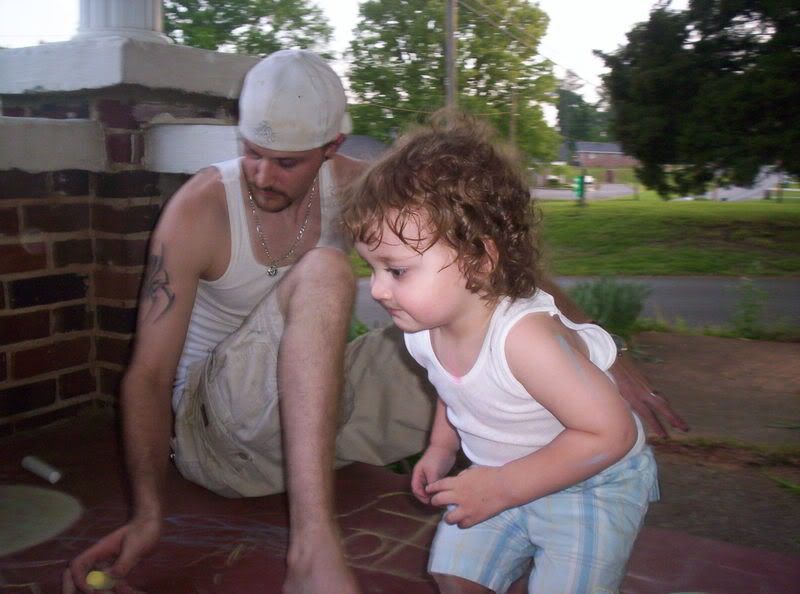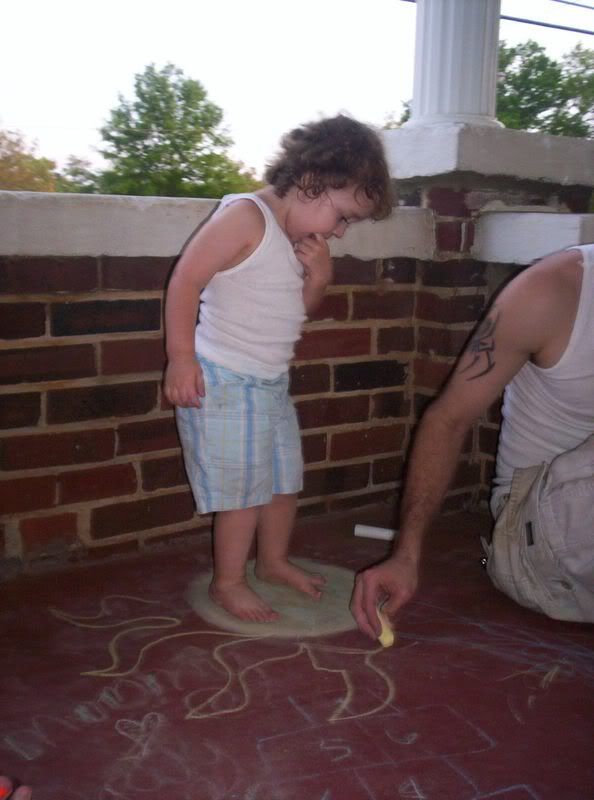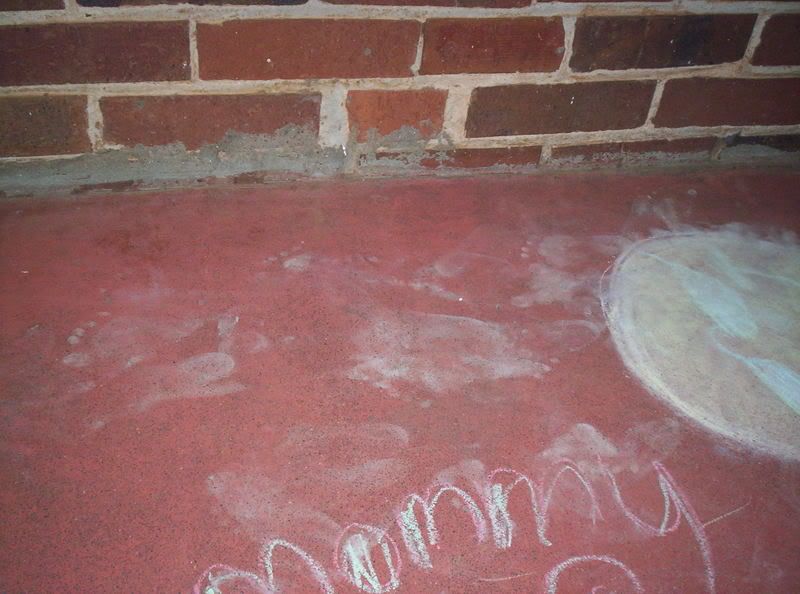 Footprints in chalk...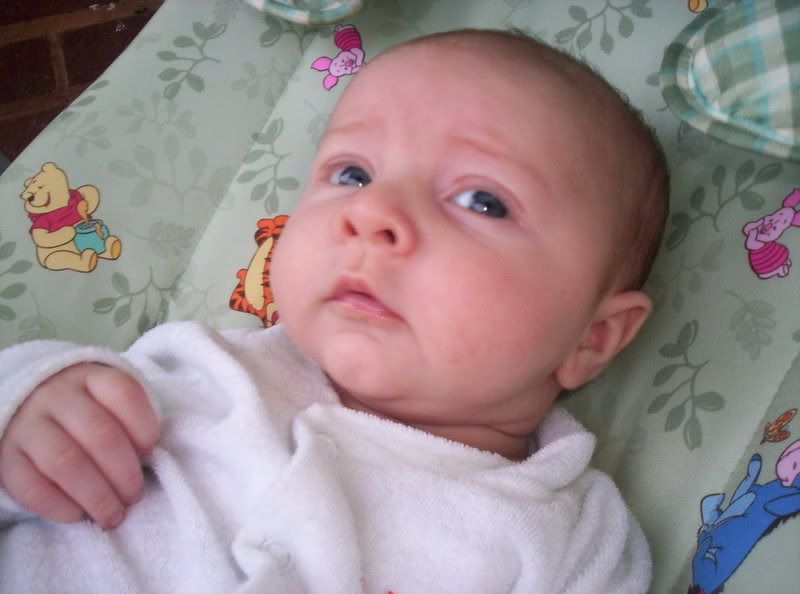 Landon also got his lawn mower out and mowed a bit. Michael got a new push mower yesterday as well...compliments of my Uncle Lanny & My Grandmother. They really shouldn't have!!!! Here's some more pictures: